How to make Crockpot Beef Roast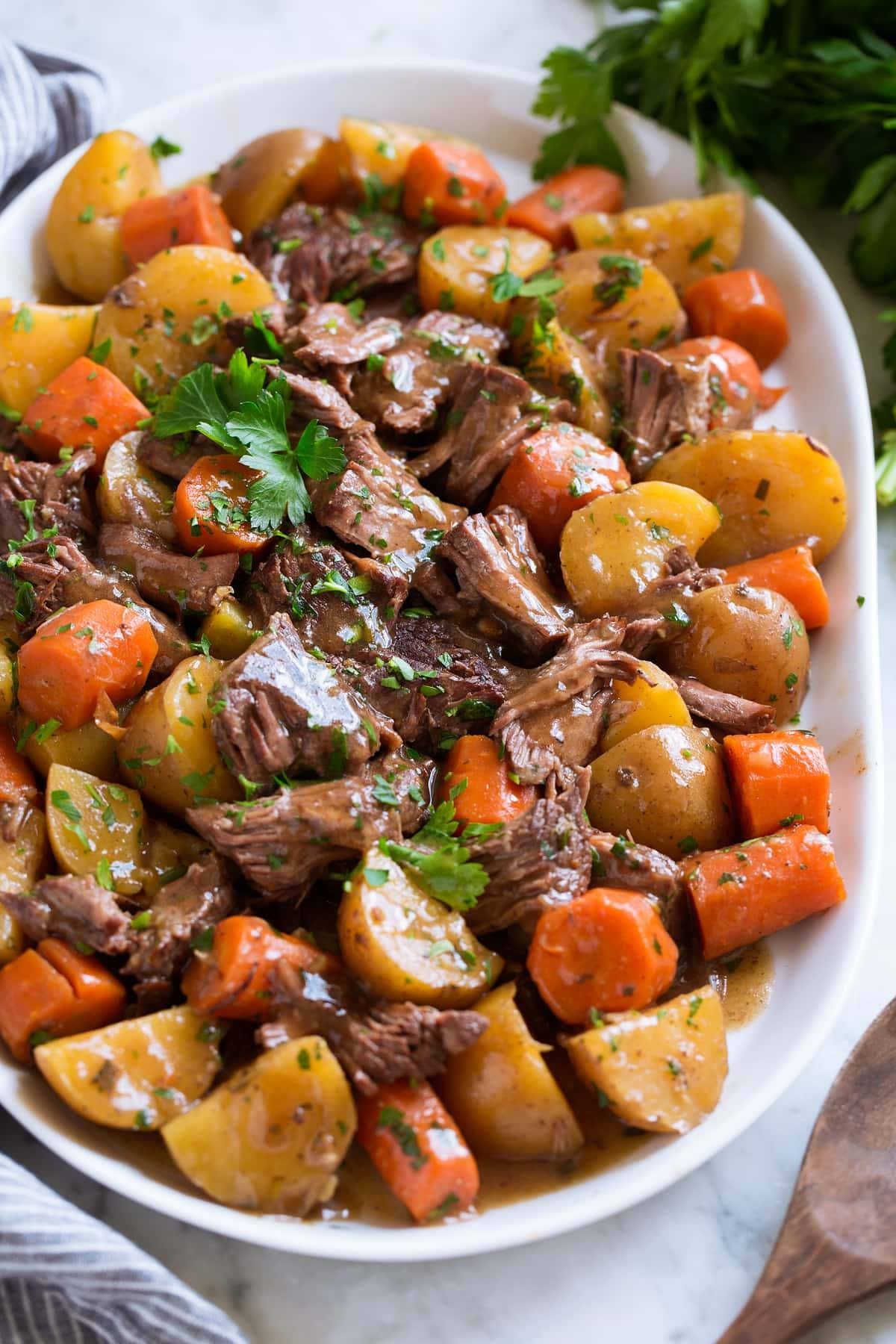 Ingredients:
2 ½ pound lean beef roast
2 tablespoons coconut oil
1 tablespoon coconut oil, melted
Spray cooking oil
4-5 large russet potatoes, peeled and cut into chunks
2-3 carrots, peeled and cut into 1" chunks
3-4 celery stalks, cut into 1" chunks
1 large diced yellow onion
1 cup of sliced mushrooms
3 cloves of garlic, diced
2 tablespoons steak sauce
2 cups beef broth
½ teaspoon salt
½ teaspoon white pepper
½ teaspoon mustard powder
½ teaspoon paprika
½ teaspoon garlic powder
½ teaspoon onion powder
Instructions:
Add salt, pepper, paprika, garlic powder, onion powder and mustard powder to a small bowl and mix. Brush the melted coconut oil onto the roast and rub the spice mixture onto the meat, making sure to cover the entire roast. Allow to rest.
Heat oil in a skillet and brown the roast on each side, but do not cook all the way through.
Spray the slow cooker insert with cooking oil. Add the roast and vegetables to the slow cooker.
Pour the liquid into the slow cooker and secure the lid. Cook on high for 6 hours or on low for 9.
Once the roast is cooked, remove the lid. Remove the roast and place on a platter. You can either shred the meat or you can cut it into slices. When cutting, be sure to slice with, not against the grain of the meat.