The Pioneer Woman's Knock You Naked Brownies
How to make The Pioneer Woman's Knock You Naked Brownies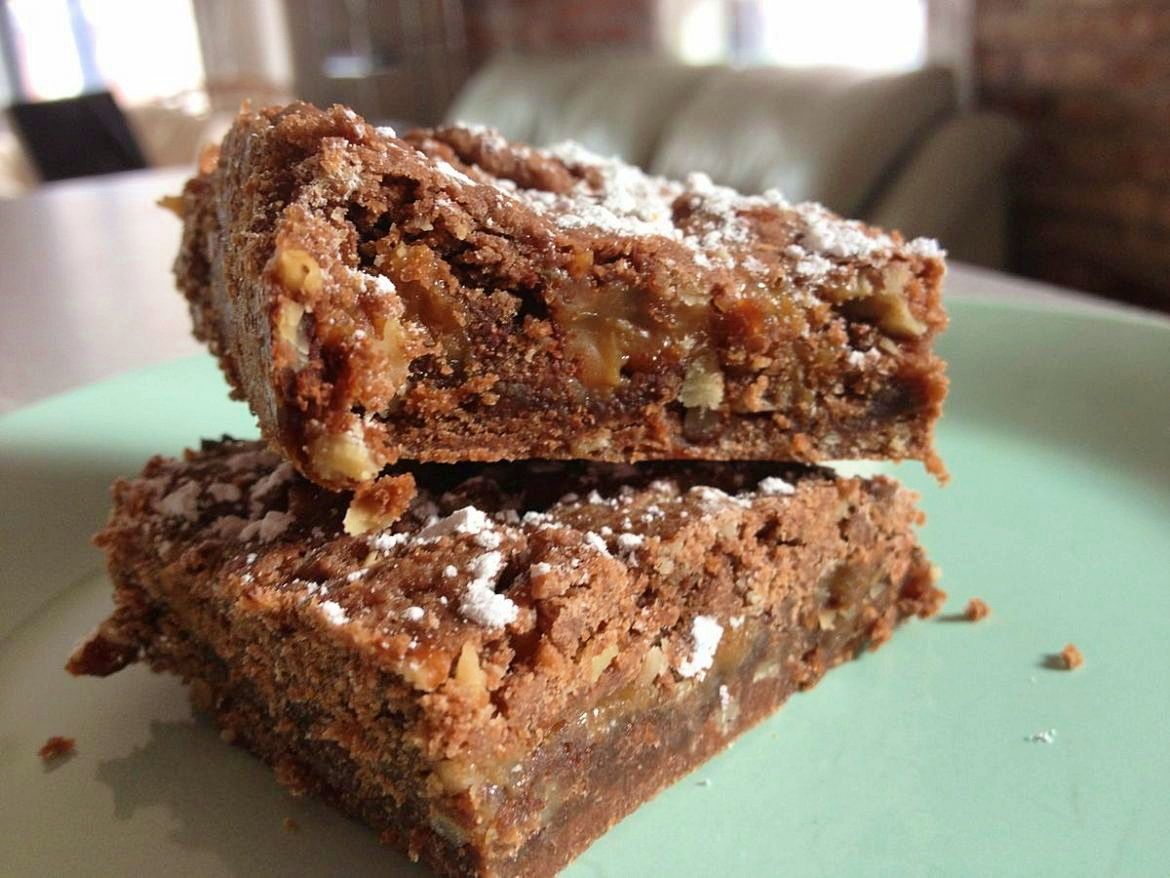 Ingredients:
½ C. Butter melted
22 oz. Caramels unwrapped
⅓ C. + ½ C. Evaporated milk
1 Box German Chocolate Cake Mix
¼ C. Powdered sugar for dusting
1 C. Chopped pecans
½ C. Semi-sweet chocolate chips
Instructions:
Heat the oven to 350 degrees.
Blend together the cake mix, ⅓ cup evaporated milk and melted butter in a mixing bowl.
Fold in the chopped pecans.
Add half of the dough to the bottom of a well greased 9×9 baking dish, and bake for 10 minutes.
Place the caramels and ½ cup of evaporated milk into a double boiler, and stir until melted and smooth.
Remove the baking dish from the oven, and pour the caramel over the top.
Sprinkle on the chocolate chips.
Take a second square baking dish lined with parchment paper, and press the remaining dough into it.
Remove the dough by lifting up the parchment paper, and put that layer of brownie dough over top of the filling in the original baking dish.
Bake for 20-25 minutes longer.
Let cool, and then chill for 2-3 hours to allow the caramel to set before serving.