Pepperoni Pizza Casserole
How to make Pepperoni Pizza Casserole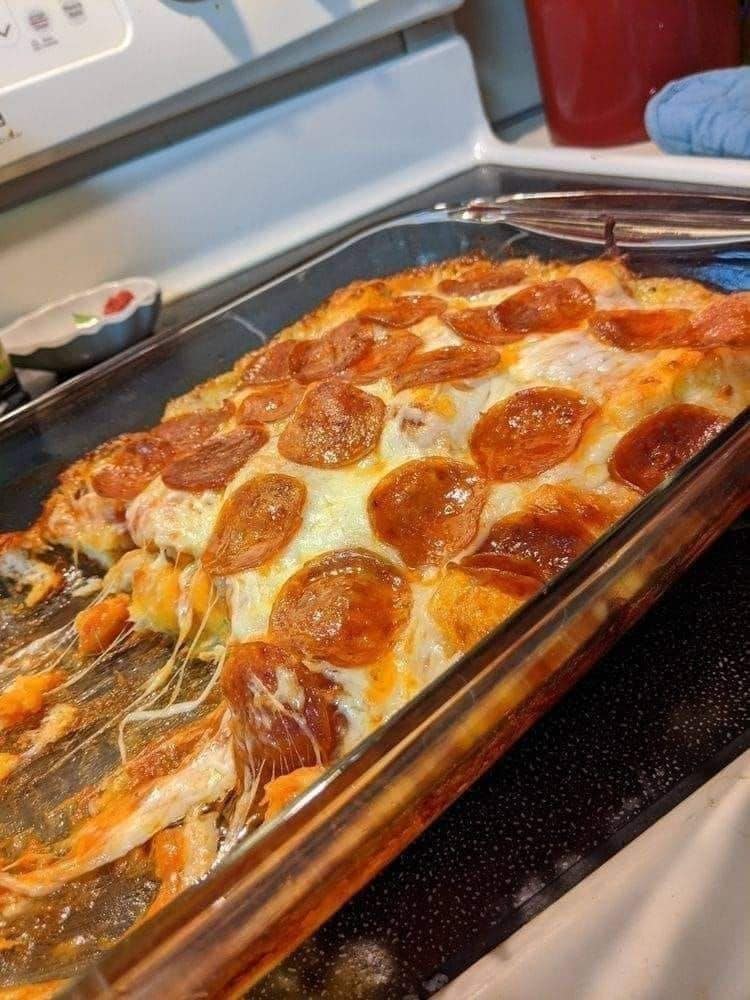 Ingredients
2 cups uncooked egg noodles
1/2 pound lean ground beef
1 chopped onion
2 cloves minced garlic
1 chopped green pepper
1 cup chopped pepperoni sausage
16 oz pizza sauce
4 tablespoons milk
1 c mozzarella cheese
How to make :
Cooking noodles accorde to pack instructions.
Heat oven to 350 degrees F (175 degrees Celsius).
In a medium skillet over medium heat, saute ground beef with onion, garlic and green pepper. Drain the excess fat. Adding noodles, pepperoni, pizza sauce & milk and mixing well. Pour this mixture into a 2-liter casserole dish.
Bake at 350°F (175°C) for 20 minutes, top with cheese, then bake for another 5 to 10 mn.
Enjoy !