Fajita Chicken Breasts Casserole
How to make Fajita Chicken Breasts Casserole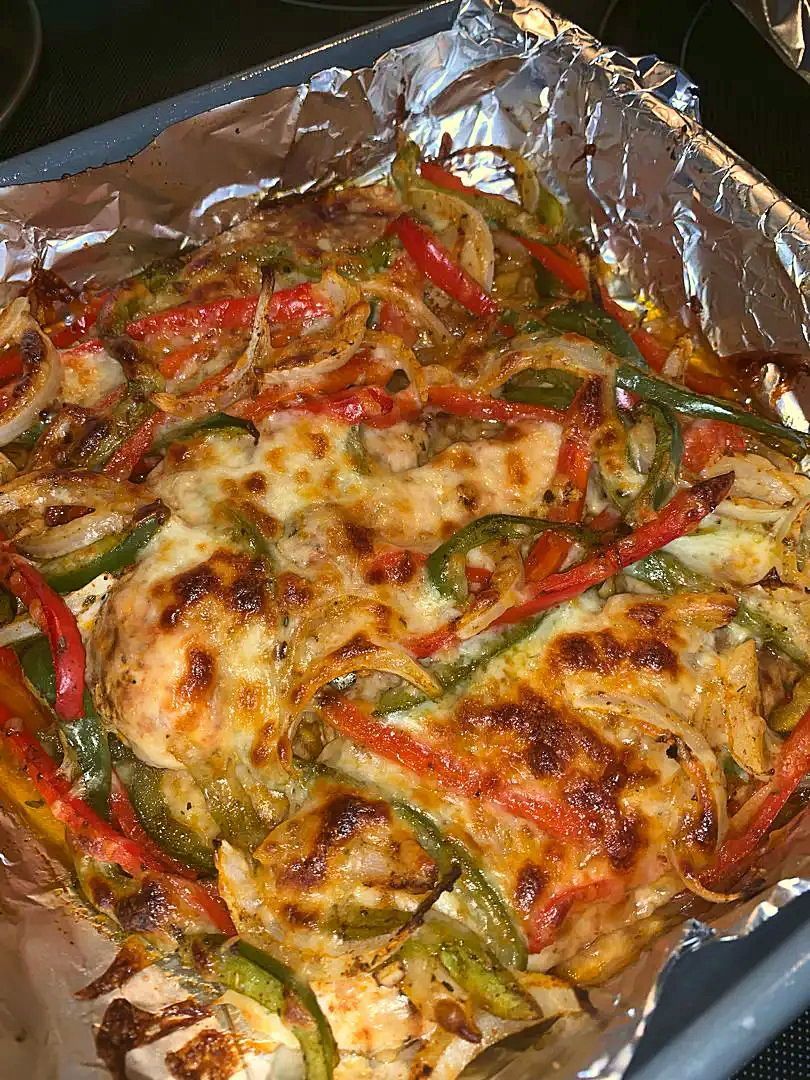 Ingredients:
3-4 small skinless boneless chicken breasts (about 1 1/2 lbs or 750g), or 2 large chicken breasts, split lengthwise
2 bell peppers 1 red and 1 green, seeded and cut into strips
1 medium onion minced
1 tsp cumin powder
1 1/2 tsp chili powder
1 tsp garlic powder or minced garlic
2 tsp paprika
Salt and freshly ground black pepper to taste
1 tbsp vegetable oil
1 cup shredded mozzarella cheese or your favorite cheese
Fresh chopped cilantro or parsley for garnish
Instructions:
Preheat your oven to 400°F (200°C) and lightly grease a baking dish.
Season chicken breasts on both sides with cumin, chili powder, garlic, paprika, salt, and pepper.
Set aside some of the spices for later.
Place chicken breasts in the prepared baking dish and drizzle with oil. Top with bell peppers and onions, and sprinkle with remaining fajita seasonings. Finish with shredded mozzarella cheese.
Bake the fajita chicken casserole for 20-30 minutes (depending on the thickness), or until the chicken is cooked through and reaches an internal temperature of 165°F (74°C). You can broil the casserole for 2 minutes in the end to crisp up the top if desired.
Serve immediately over cauliflower rice, steamed vegetables, zucchini noodles, or on its own.
Enjoy!
Notes:
You can adjust the spiciness level of this recipe by increasing or decreasing the amount of chili powder and black pepper to your liking.
If you prefer a smoky flavor, you can substitute the paprika with smoked paprika.
This recipe is also great for meal prep as it can be easily reheated for a quick and delicious lunch or dinner.