How to make Banana Pudding Cupcakes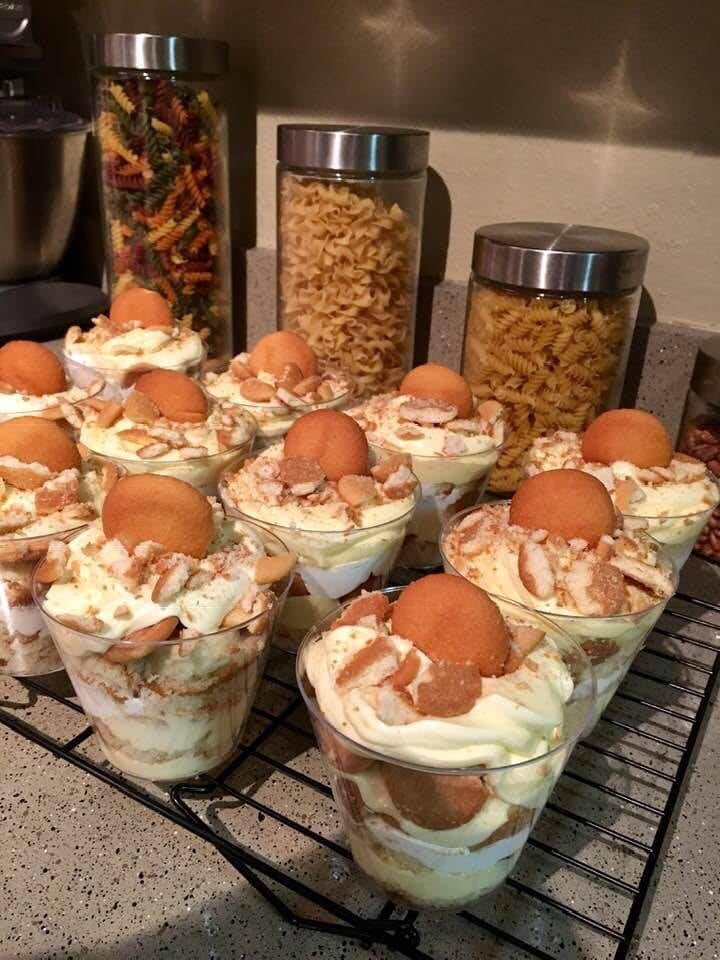 Ingredients:
* 1 box vanilla cake mix
* water, oil and eggs called for on cake mix box
* 1 box instant banana pudding mix
* 1 ½ cups cold milk
* 1 cup sweetened condensed milk
* 1 banana, chopped
* 2 Pillsbury Filled Pastry Bag vanilla frosting
* 1 box vanilla wafers
Instructions:
Preheat oven to 350 degrees and line 2 cupcakes tins with cupcake liners.
Place 1 vanilla wafer flat-side down in the bottom of each cupcake liner.
Prepare cupcakes according to package instructions.
Combine banana pudding mix, milk, and sweetened condensed milk in a large bowl. Whisk until thickened, about 5 minutes. Fold in chopped bananas.
Using a paring knife, cut small holes out of the top of cooled cupcakes. Fill holes with banana pudding mixture.
Top cupcakes with vanilla frosting using Pillsbury Filled Pastry Bags.
Garnish each cupcake with a vanilla wafer and vanilla wafer crumbles.