Red Beans & Smoked Turkey
How to make Red Beans & Smoked Turkey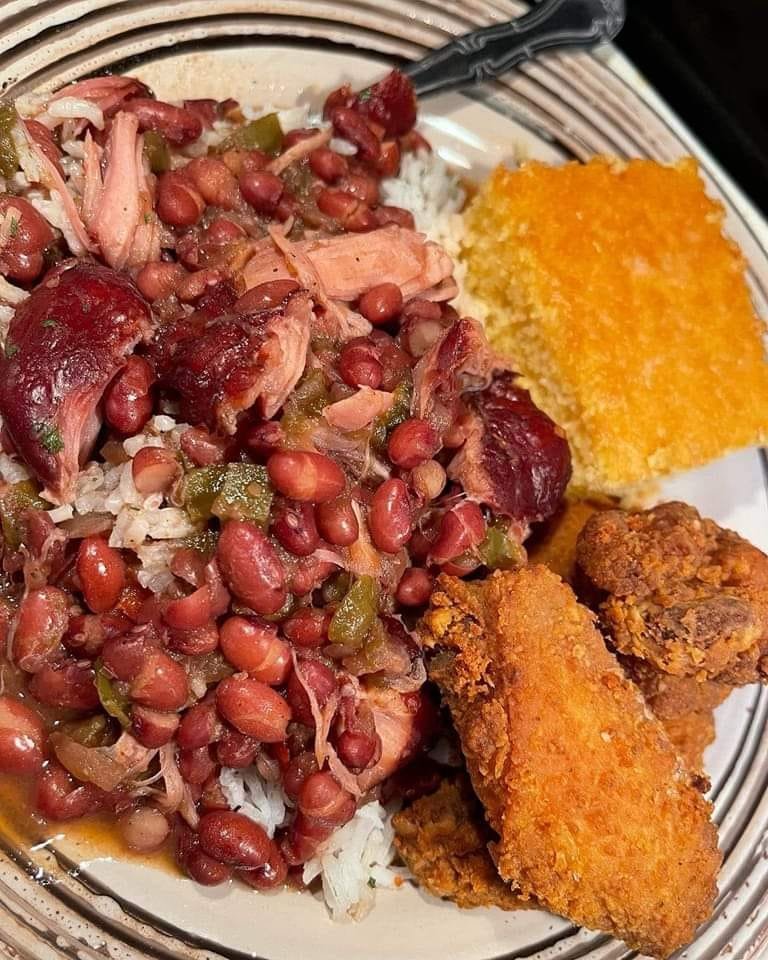 Ingredients:
1 cup chopped onion
1 lb (ca. 454 g) dried red beans
1 tbsp Extra Spicy Seasoning Blend
1 qt smoked turkey wings or drumsticks
3 cup rice
1 qt cold water
1/2 cup chopped celery
Instructions:
Wash and sort the beans. Cover beans with water 2 inches above them in a 4- quart Dutch oven.
Soak for 30 minutes or overnight. Drain.
In a Dutch oven, combine the celery, onion, Extra Spicy Seasoning Blend, turkey, and water. Bring mixture to a boil.
Reduce heat to low, cover, and simmer for 2 to 3 hours, or until turkey and beans are cooked.
Remove the turkey, remove the meat from the bone, and combine it with the beans.
Prepare the rice. One tablespoon Extra Spicy Seasoning toss rice If you want more spice, blend it in.