King Crab Legs in Garlic Butter
How to make King Crab Legs in Garlic Butter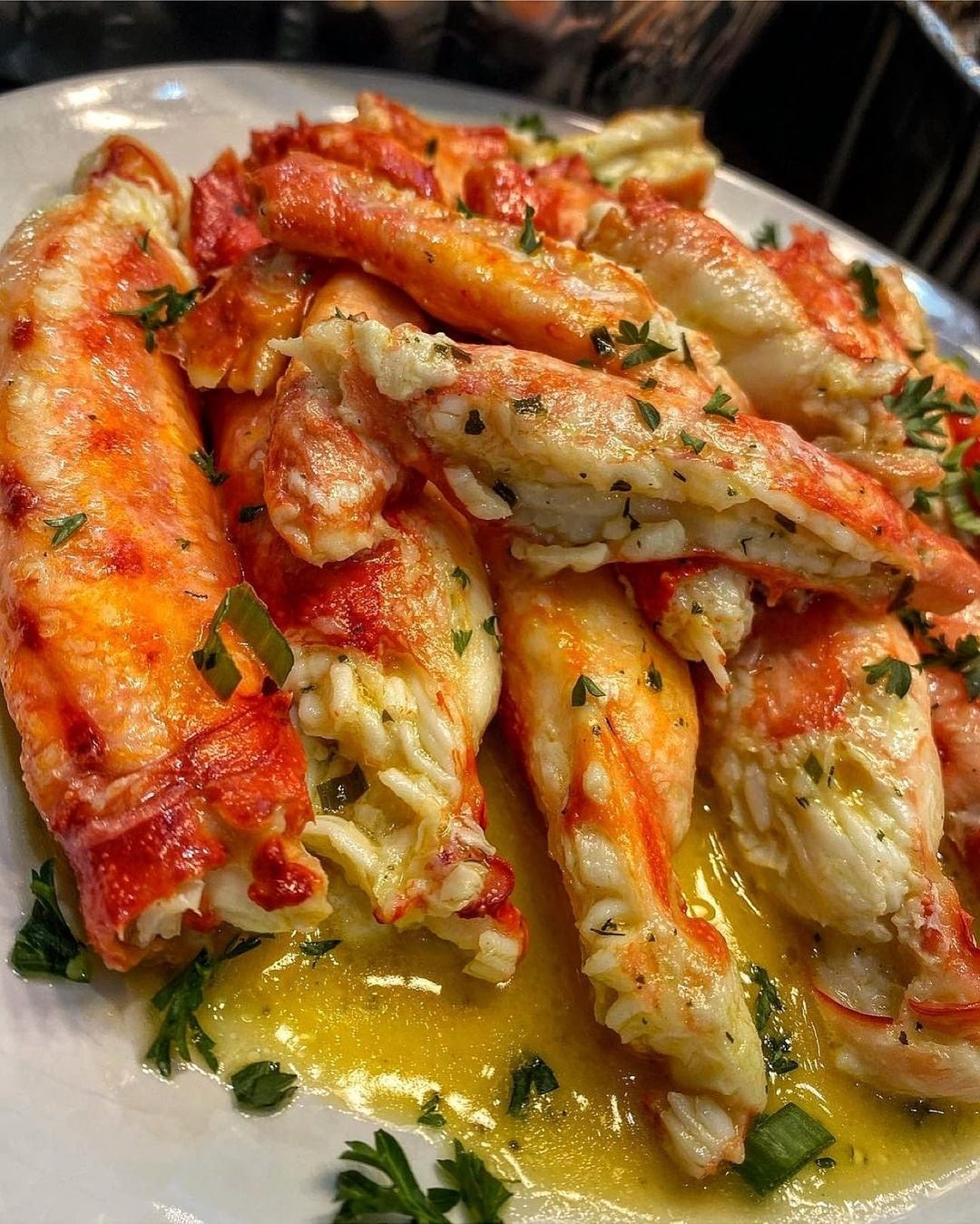 In the United States, crab legs we get from the market are mostly pre-cooked, heavily salted and frozen.
Here are the three basic cooking methods for home cooks:
Boiling.
Steaming.
Oven baked.
At restaurants, they are boiled in hot water and served with melted butter. However, I don't recommend boiling because it depletes the natural sweetness of the crab. It also overcooks them.
If you choose boiling method, I recommend boiling for 5 minutes, in rolling boil water.
Steaming is a better method and I recommend steaming in a steamer for 5 – 10 minutes.
The best method is oven baking. Season the crab legs with melted butter, garlic, lemon juice, parsley and bake them in the oven for 5 minutes.
This is one of the best crab leg recipes ever!
COOK'S TIPS ON HOW TO MAKE CRAB LEGS
For the best results at home, please follow my tips below:
– If you choose boiling as the cooking method, do not use salted water.
– Do not overcook. Over cooking will make the texture tougher and taste.
WHAT DISHES TO SERVE WITH THIS RECIPE?
This recipe is best served with a side of crusty skillet garlic bread, cheesy garlic Texas Toast or cheddar bay biscuits, as an appetizer. For a wholesome meal and easy weeknight dinner, I recommend the following recipes.
INGREDIENTS
– 1 lb. (0.4 kg) king crab legs
– 1/2 stick (4 tablespoons) salted butter, melted
– 3 cloves garlic, minced
– 1 tablespoon chopped parsley
– 1/2 tablespoon lemon juice
– lemon slices
INSTRUCTIONS
– Preheat oven to 375°F (190°C).
– Thaw the crab legs if they are frozen. Using a sharp knife or a pair of a scissors, slice or cut the crab legs into halves to expose the flesh. Arrange them evenly on a baking sheet or tray.
– Melt the butter in a microwave, for about 30 seconds. Add the garlic, parsley and lemon juice to the melted butter. Stir to mix well. Drizzle and spread the butter mixture on the crab. Save some for dipping.
– Bake the crab legs in the oven for about 5 minutes, or until the crab legs are heated. Serve immediately with the remaining garlic lemon butter and lemon slices. Squeeze some lemon juice on the crab before eating.