How to make Easy Meatball Stroganoff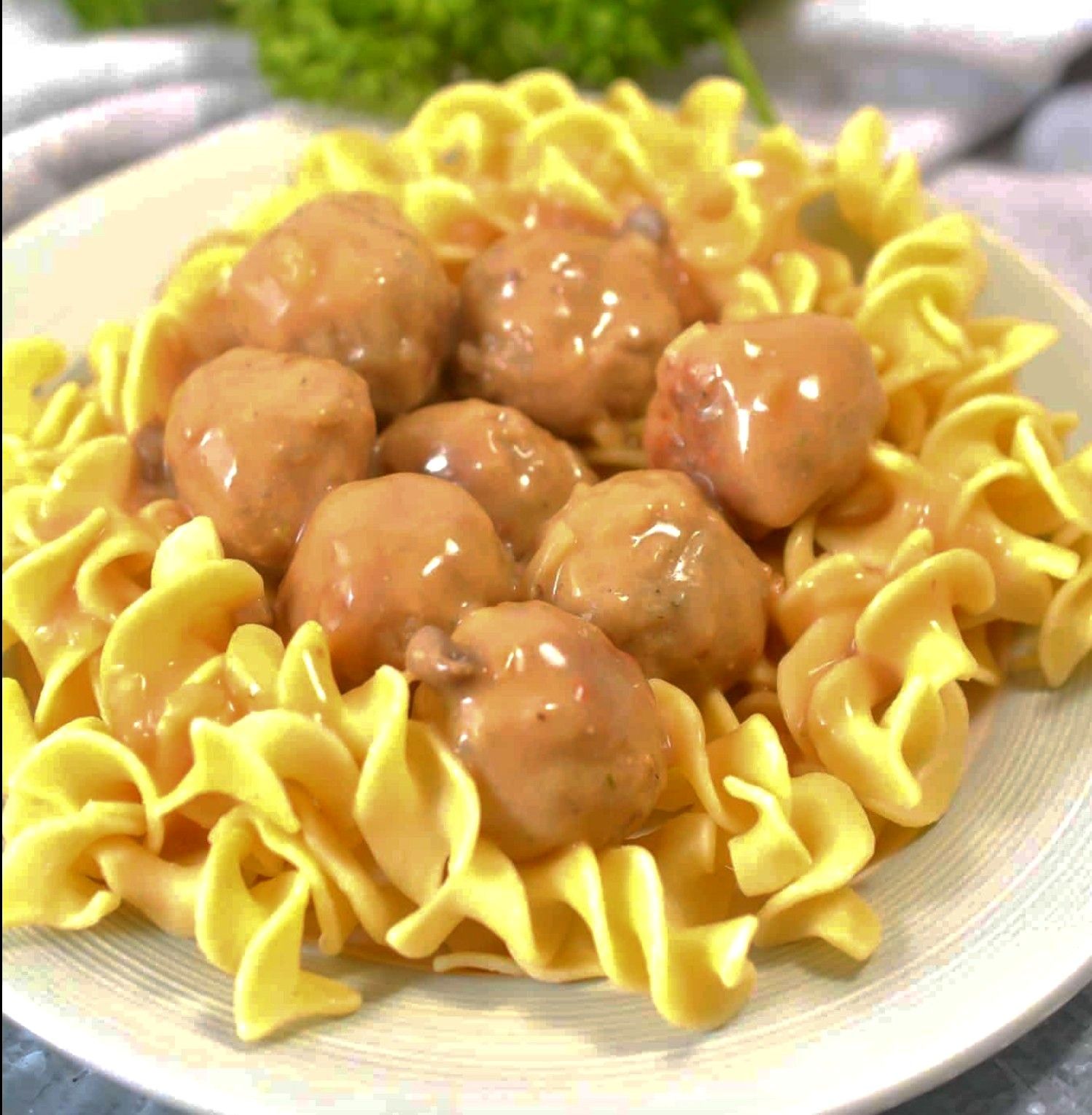 Ingredients
1 bag frozen meatballs
16 ounces egg noodles
1 can cream of mushroom soup mix
1 cup water
1 envelope Onion Soup Mix
Instructions
Heat the meatballs according to the directions on the package
Cook the egg noodles according to the package directions and drain when done.
In a skillet, add the Cream of mushroom soup, water and onion soup mix, whisk together and simmer until the sauce thickens a little
Place the meatballs into the sauce and stir to coat each one.
Serve the meatballs and sauce over a plate of egg noodles.
Enjoy!
Nutrition Information:
YIELD: 4 SERVING SIZE: 1
Amount Per Serving: CALORIES: 278 | TOTAL FAT: 9g | SATURATED FAT: 3g | TRANS FAT: 0g | UNSATURATED FAT: 6g | CHOLESTEROL: 42mg | SODIUM: 752mg | CARBOHYDRATES: 39g | FIBER: 2g | SUGAR: 5g | PROTEIN: 10g