Copycat Olive Garden Chicken Gnocchi Soup
How to make Copycat Olive Garden Chicken Gnocchi Soup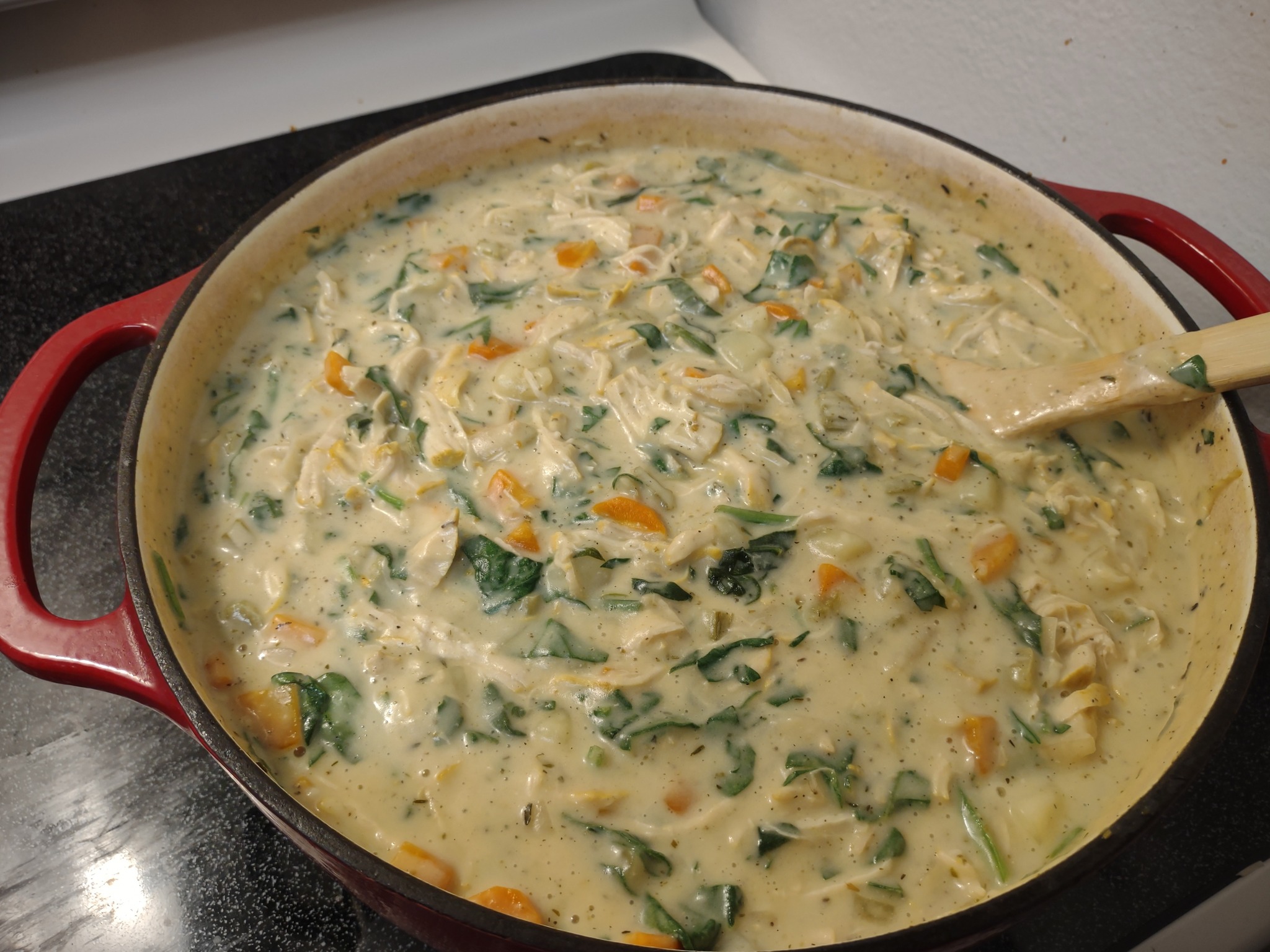 Ingredients
3 Tablespoons butter
1 Tablespoon olive oil
1 cup brown onion , diced
1/2 cup celery , diced
2 garlic cloves , minced
1/4 cup all-purpose flour
2 cups half and half
1 can (14 ounces) chicken broth (**See NOTES section below for tip)
1 cup shredded carrots
1 cup fresh spinach leaves , chopped (may substitute frozen, chopped spinach-drained well)
1 Tablespoon fresh thyme leaves
1 cup cooked chicken breast , diced
1 package (16 ounces) potato gnocchi (found in pasta aisle)
Salt and ground black pepper , to taste
Instructions
Place the butter and olive oil in a large soup pot. Melt butter on medium-high heat. Add diced onion and celery. Sauté until onions are translucent and tender (about 3-4 minutes), stirring occasionally.
During the last minute, add the minced garlic.
Add flour to the pan, stir well, to combine (this makes a "roux"). Continue to cook this for an additional minute.
Add the half and half, then the chicken broth to the soup pot. Mix well, to combine, and continue to cook, stirring frequently until the soup begins to thicken.
Once soup has begun to thicken, add shredded carrots, chopped spinach, fresh thyme leaves, diced chicken and gnocchi. Simmer on low for 5-10 minutes, until soup is heated and thickened, and gnocchi have fully cooked. Taste and season with salt and pepper, if desired.
Serve hot… and enjoy!
Recipe Notes
If you prefer a thinner soup, simply add an additional can of chicken broth to soup. (I like it thick and creamy, so only used one can!)