How to make Biscochitos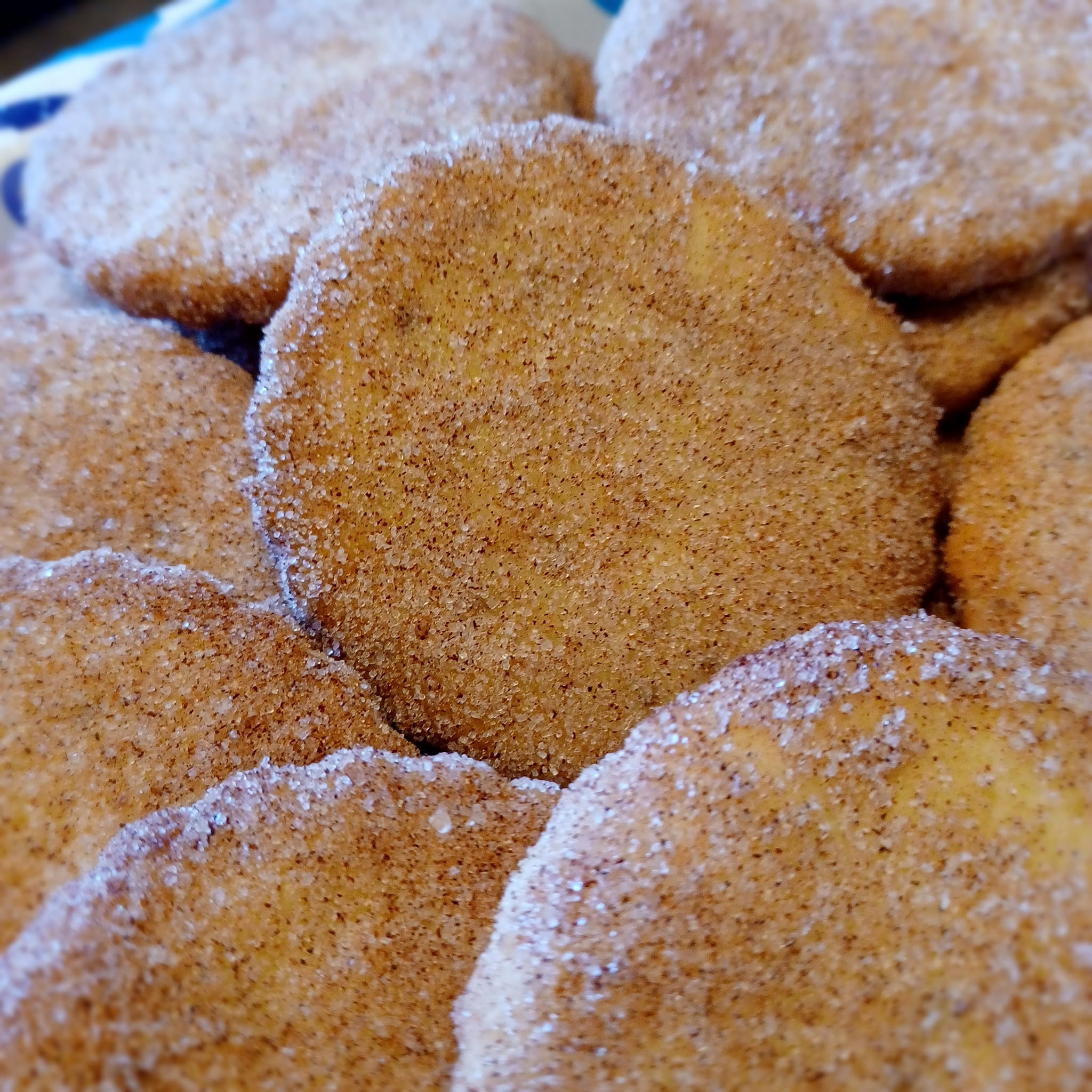 Ingredients
3 cups unbleached all-purpose flour
1½ teaspoons baking powder
1 to 1½ teaspoons ground anise
½ teaspoon salt
½ pound lard, softened
½ cup plus 1 tablespoon sugar
1 large egg
2 tablespoons sweet white wine, brandy, rum, apple or pineapple juice
¼ cup sugar and ¾ teaspoon ground cinnamon for the topping
Instructions:
Sift together the flour, baking powder, anise, and salt and set aside.
Beat the lard in an electric mixer, gradually adding the sugar, and beat until extremely fluffy and light, about 8 minutes. Don't shortcut this step. Stop the mixer every couple of minutes and scrape the sides of the mixing bowl.
Add the egg, followed by the wine, and continue beating.
Mix in the dry ingredients, adding about one-third of the mixture at a time. Stop the mixer as you make each addition, and beat no longer than necessary to incorporate the dry ingredients. A stiff pie-crust type of dough is what you're seeking.
Chill the dough for about 15 minutes for easy handling.
Preheat the oven to 350.
Roll out the dough ¼-inch thick on a floured work surface and cut with a paring knife into a fleur-de-lis, or cut with a small cookie cutter. Avoid handling the dough any more than necessary, one of the keys to the melt-in-your-mouth texture.
Transfer the cookies to ungreased cookie sheets.
Bake the cookies for 10 to 12 minutes, until just set and pale golden.
While the cookies bake, stir together the topping.
When the cookies are done, cool for just a minute or two on the baking sheets, then gently dunk the top of each in the cinnamon sugar.
Transfer to absorbent paper to finish cooling.
Nutrition Information:
YIELDS: 36 cookies | SERVING SIZE: 1
Calories: 120 | Total Fat: 8g | Saturated Fat: 3g | Trans Fat: 0g | Cholesterol: 15mg | Sodium: 45mg | Total Carbohydrates: 11g | Dietary Fiber: 0.5g | Sugars: 4g | Protein: 1g
Frequently Asked Questions:
Can I substitute the lard in this recipe?
While traditional Biscochitos use lard for a specific texture and flavor, you can experiment with alternatives like vegetable shortening.
Keep in mind, the texture may differ slightly.
Can I use a different spice instead of anise?
Yes, you can. If you're not a fan of anise, you might consider using ground cinnamon or even a blend of cinnamon and nutmeg for a different flavor profile.
Can I omit the alcohol in the recipe?
Yes, you can omit the sweet white wine or choose a non-alcoholic substitute like apple or pineapple juice.
The alcohol adds a subtle flavor, but it's not essential.
How thin should I roll out the dough for the cookies?
Roll the dough to about 1/4-inch thickness.
This helps achieve the desired texture and ensures the cookies bake evenly.
Can I freeze Biscochitos dough for later use?
Yes, you can freeze the dough. Shape it into a disk, wrap it tightly in plastic wrap, and place it in a sealed bag.
Thaw in the refrigerator before rolling and baking.