How to make Turkey Pozole Rojo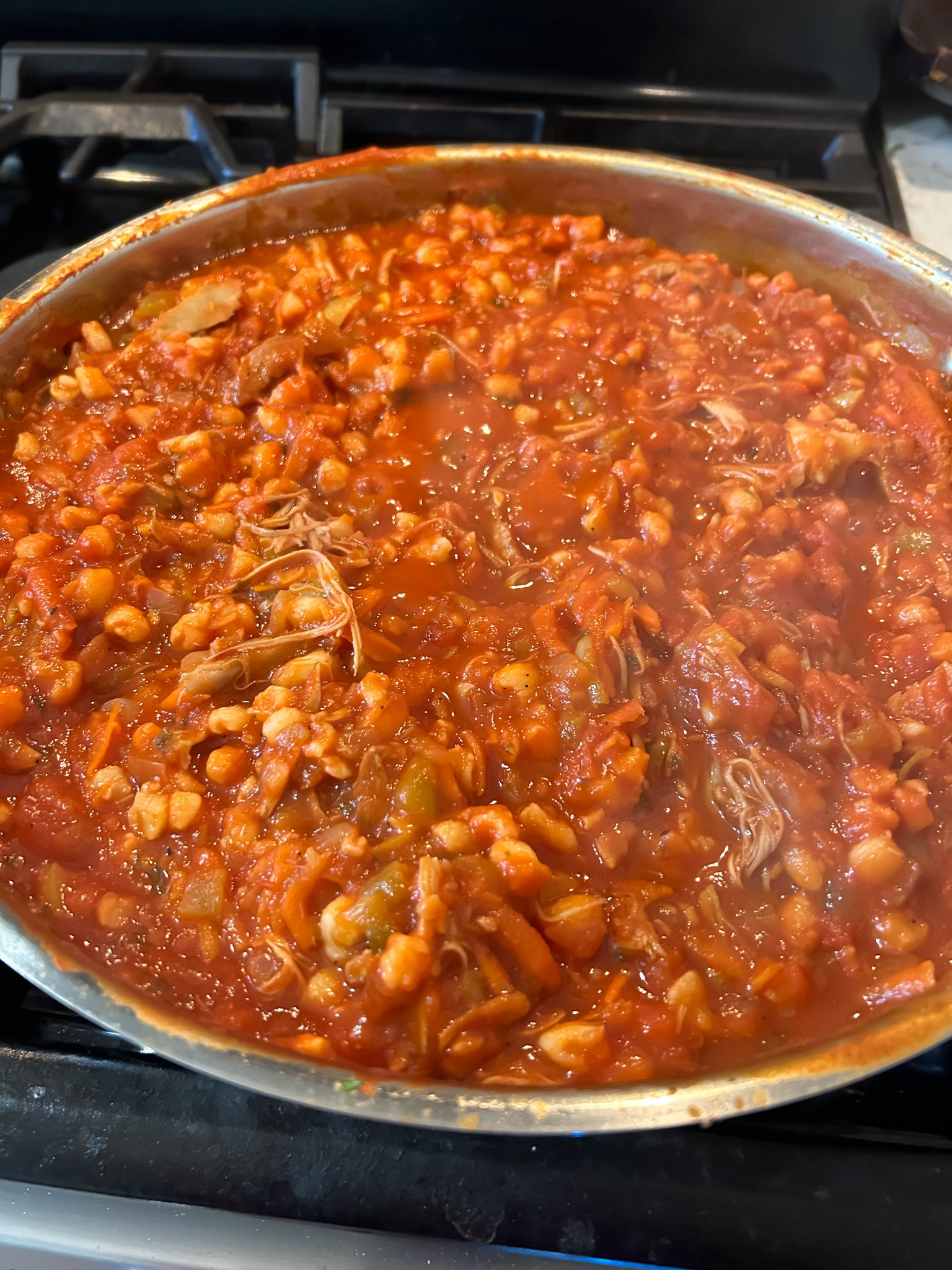 Ingredients:
2 tablespoons vegetable oil
1 large yellow onion, diced
3 garlic cloves, minced
1 (28-ounce) can crushed tomatoes
1 (28-ounce) can tomato sauce
1 (29-ounce) can Mexican hominy, drained and rinsed
1 (8-ounce) can mild, diced green chiles
1½ cups salsa (we like a sweet salsa, like mango or pineapple)
4 cups chicken stock
3 tablespoons Worcestershire sauce
1 teaspoon sea salt
1 teaspoon freshly cracked black pepper
4-6 cups shredded cooked turkey (or chicken or pork)
2 cups shredded carrots
Seasoned Cabbage
3 cups finely shredded cabbage
1 tablespoon vegetable or olive oil
3 tablespoons white vinegar
1 teaspoon sea salt
1/2 teaspoon black pepper
Instructions:
Make the seasoned cabbage. In a medium bowl, combine cabbage, olive oil, vinegar, salt, and pepper and toss until combined.
Heat the oil in a medium pot over medium heat. Once the oil is glistening, add the onions and cook until translucent, 4-5 minutes. Add the garlic and continue to cook until fragrant, another 1-2 minutes.
To the same pot over medium heat, add the crushed tomatoes, tomato sauce, hominy, green chiles, salsa, chicken stock, and Worcestershire. Increase the heat to high and bring to a simmer.
Reduce the heat to low and season with salt and pepper. Cover and cook for 35 minutes.
Stir in the shredded turkey and carrots and continue to cook until the carrots are tender about 20 minutes more. Taste and season with salt.
Serve the pozole in bowls topped with seasoned cabbage, avocado, cilantro, radishes, and lime juice.
Note:
If you would like to use a Crock-Pot for this recipe, just use cubed raw meat instead of pre- cooked. Add everything to the Crock-Pot at the same time and cook on high for 4 hours.